<![CDATA[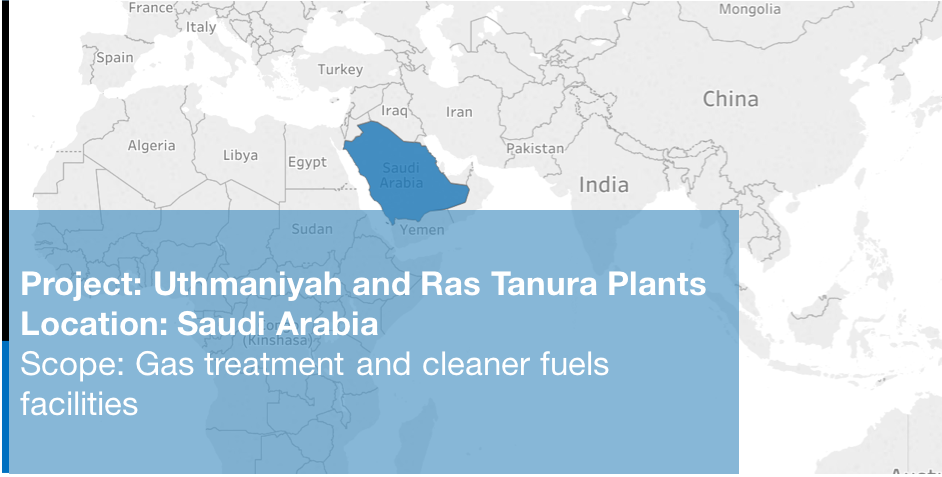 KHOBAR, Saudi Arabia – British oilfield services company Petrofac and Spain's Tecnicas Reunidas are likely to win contracts to build projects for state oil giant Saudi Aramco's Uthmaniyah and Ras Tanura plants, industry sources said.
Tecnicas Reunidas is the lowest bidder to build units for a cleaner fuels project at Ras Tanura refinery, originally estimated to cost more than $2 billion, aimed at removing sulphur from refined oil products, the source said. The project is part of a drive by the kingdom to meet stricter environmental standards in export markets. Petrofac is the front-runner to build a gas treatment facility at Uthmaniyah gas plant, expected to cost around $600 million, the sources said. Petrofac declined to comment while Tecnicas Reunidas and Saudi Aramco did not respond to Reuters requests for comment. Top oil exporter Saudi Arabia is struggling to keep up with domestic demand for gas, used in a number of sectors such as petrochemicals that are key to diversify the economy. The aim of the Uthmaniyah project is to recover ethane as well as propane and other natural gas liquids (NGL) from 1.4 billion standard cubic feet per day (scfd) of sales gas. Uthmaniyah is one of the operating areas of Ghawar, the world's largest onshore oilfield. The gas plant has a processing capacity of 2.5 billion scfd.
Saudi Arabia is building a number of gas plants to meet rising domestic gas demand. It has said its Fadhili, Midyan, and Wasit gas plants will add more than 5 billion scfd of non-associated gas processing capacity.